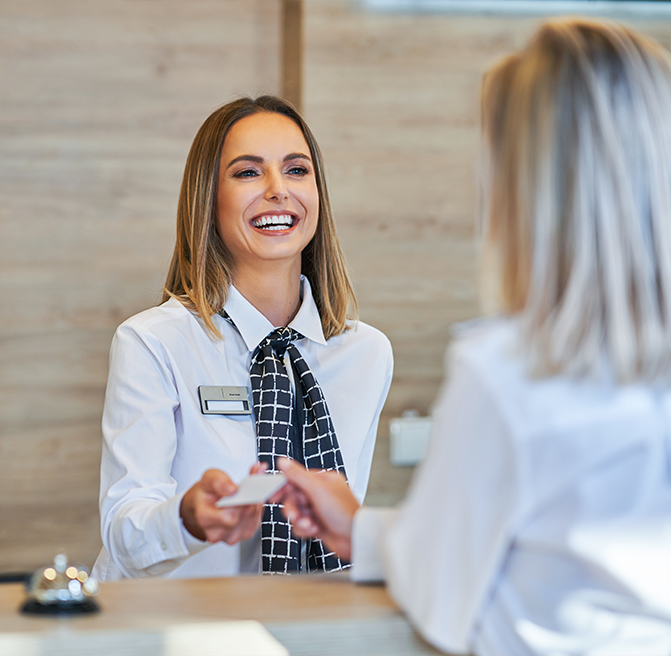 Our services
Enjoy your stay to the fullest, we will take care of the rest.
Our rewards program: Best Western Rewards:
Your advantages at a glance: Collect points for every night which you stay with us. Convert your points into free hotel nights or into vouchers: how about amazon, Ikea, and so on. Ask our colleagues at the reception and become a member today. Go Get Rewarded.
Our "anytime, anywhere" service
We would like to make your stay as comfortable as we can, therefore we offer you a wide range of services (some services against charge and inquiry).
the reception is open 24/7
free high speed internet access in the entire hotel
got mail? We are happy to stamp it at the reception
forgot something? We help you out with tooth brush, tooth paste, sewing kit and so on
our room service is happy to bring you our delicious breakfast, drinks and snacks to your room
in need of a babysitter or rental car? Ask our colleagues at the reception for further organization
drop your bags at our reception at check out and enjoy your day in Munich
for emergency calls and ambulances, our reception is 24/7 open to assist you
laundry service – back in 24 hours
our famous wakeup call – absolutely friendly and 100% reliable
dinner reservation in our hotel or any other restaurant throughout Munich
ticketing service (events, theatre and more)
for clean shoes please ask our machine